Preliminary meeting for pioneering training of Palestinian PWD-13 August 2023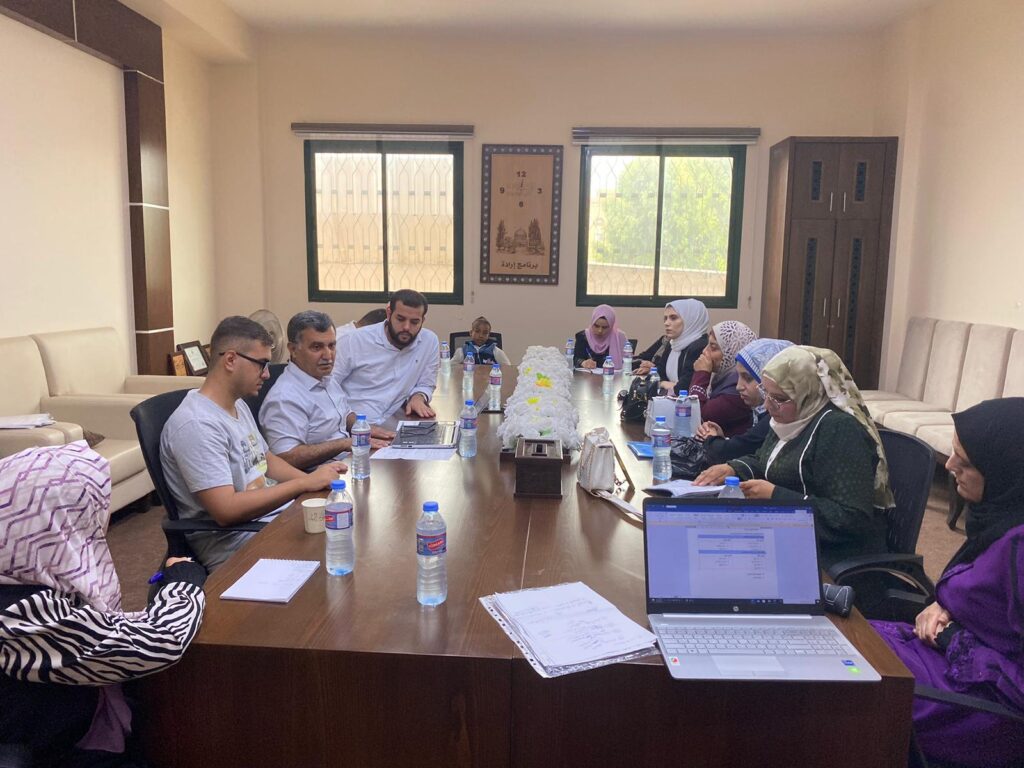 A preliminary meeting marked the commencement of an innovative and pioneering training program for  Palestinian students and graduates with disability in Gaza Strip. This activity is part of the project, Disabled Voices from Gaza: Narrative Methodologies with Media and Information Literacy (MIL). The project was developed in full collaboration with Action on Armed Violence (AOAV) and the University of Birmingham which leads a 4-year international project , titled Disability Under Siege and kindly funded by the Arts and Humanities Research Council (AHRC) in the UK.
During the preliminary meeting, 13 traineers were selected upon the successful completion of  the training of trainers (TOT) in the first phase, received a comprehensive briefing on the guidelines for preparing and transfering the skills they gained to 35 trainees with different disability. The first training (TOT) was conducted by a team of British experts from AOAV. The program included 17 trainees (11 female students and 6 male students) from various Palestinian universities, representing diverse disabilities including hearing, mobility, and visual disabilities, within various fields of study such as journalism, media, information technology, English language, and engineering. The selection of these trainees was carried out according to specific criteria.